We Vibe
I told a guy that I can cure his porn addiction if he will start to sniff poppers and fuck his ass with a black dildo.;))
He went to the sex shop the other day and came back with a bag full of toys.The girls from the store sell him all sort of things,a set of four purple buttplugs in different sizes,a black dildo,a chastity cage with a lock,a vibrator,four bottles of poopers and the big surprise was a vibrator that can be used from distance!
Slut told girls that his Owner will use him online so they suggested this gadget toy We Vibe!I just had to download the app with My phone and here we go! Total control over his ass!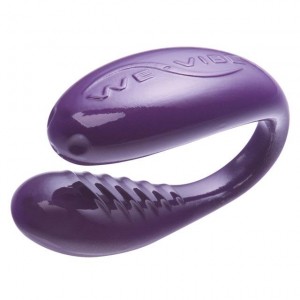 It looks so cute, its not a big vibrator but from what he said,the vibrations are good,I could control the level of intensity !Plus is waterproof so it can be easy used under the shower or even in the hot tube!Once is fully charged it can give you up to three hours of fun and pleasure!
Its made for girls use but can fit in a guy ass too ;)).Girls can put it in both ass and pussy! 😉
This slave was wearing his new chastity cage while playing with the We Vibe and sniffing so much poppers till at one moment he just couldnt remember what we did a minute ago!I had to dump him after two hours of play like that but I bet he just kept doing it !
I guess I cured him from watching porns but started a new addiction,for Vibe Play!