Girls
I never look at other girls cams,just go online and dont care about other people. Today I woke up early and while having My coffe and breakfast I started to click on free chat from a videochat site,as a guest.Went on Fetish category.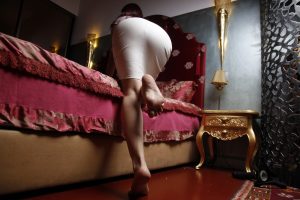 The first was a girl slave…great profile picture,terrible on cam!Like there were two different girls!She was sucking from a lollipop thinking she is cool :).A guy say nice latex costume and she say thankssss,its my first and only! lool.
Next I went to a mistress.Cam on the floor and not moving.At some point she barelly lift one foot then put it back in place and remained still for minutes.Was talking with a slave about his toys.
Then I saw a blonde girl with lots of piercings in her mouth and nose with very loud music and from time to time she was making a strange move like someone electroshoked her or at least had the Devil inside!Very strange.I think she was dancing or something.
I cant believe these are the girls from fetish. I need to finda nice hot girl so I keep  looking.I mean I wonder now,if Im a horny man who dont have time to search for hours,cause his wife is near or he is at work in a quick break,what to do?
I change category.Go to Mature..An old granny with tits out was sitting on a ballon and doing something that appear to be gym,or her kind of tease.From time to time she was moaning and invite people in her room.Omg, can it be even worse?
I look at what other categories they are.I see Homosexuals…ughhhh.wow….I dont dare to go in there,too much for today.Last chance I click on Girls.
And straight on an awarded host.Looking nice,very tiny panties and hands to cover her nipples.She dance for minutes ,no private.Im getting bored of her so Back on Fetish.The mistress cam was still at her feet and not moving.
Ok,My breakfast is over,a cigarette now to recover and clear My mind.Its hard to find the best one,thats for sure! Luckily for you,Im going online right now !