The Big Gulp
Cum Eating
You had been trying to eat your own cum  but its no fun to do it alone.You need your Goddess guidance,to be forced to lick it untill the last drop,to be teased so hard and for long time that in the end you just want all this to finish and allow to have an orgasm.Some slaves declare that cum tastes better then chocolate !
I like to make My slaves to cum in advance several times, then froze it in the fridge.So when they come in My private I immediatelly command to suck the cum cubes one by one,gargle it and play with cum in mouth,rub it on their hard cocks and push it inside dirty asses untill its completelly melting inside of them!Then give a hard fuck with big toy while cum is starting to melt out.Soo humiliating!And soo Gay! Ahahahahahahaha!!!
Some say its salty,other that is sweet.When its being licked from My toes, its divine!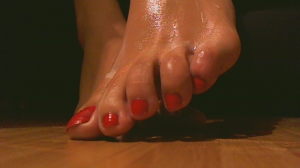 But of course,nothing compares to the joy of watching the slut swallowing fresh made cum!My favourite is to put the slut to sit on his back and wank in his own face!Lift the legs up and hold his face so close to the dick,open mouth wide utill he feels drops of precum  dripping in his eyes, continue to jerk as I tease him to become a true cum eater addicted faggot.Before he realise,his mouth is filled with juices,all down his troat!
A new cum eater is born!My cum slut!